Alice's Adventures In Wonderland
Use your PC's mouse to tell the story.
1 September 1996
---
Start by making the White Rabbit take a watch out of its waistcoat pocket and say to itself: "Oh dear! Oh dear! I shall be too late" – and then follow Alice on her unforgettable adventures.
Among the pages are games you can play with the inhabitants of Wonderland. Help Alice escape from the Great Hall, play a guessing game with the Caterpillar, fight lethal crockery in the Duchess's kitchen and interrupt the Queen of Hearts in a tense game of croquet.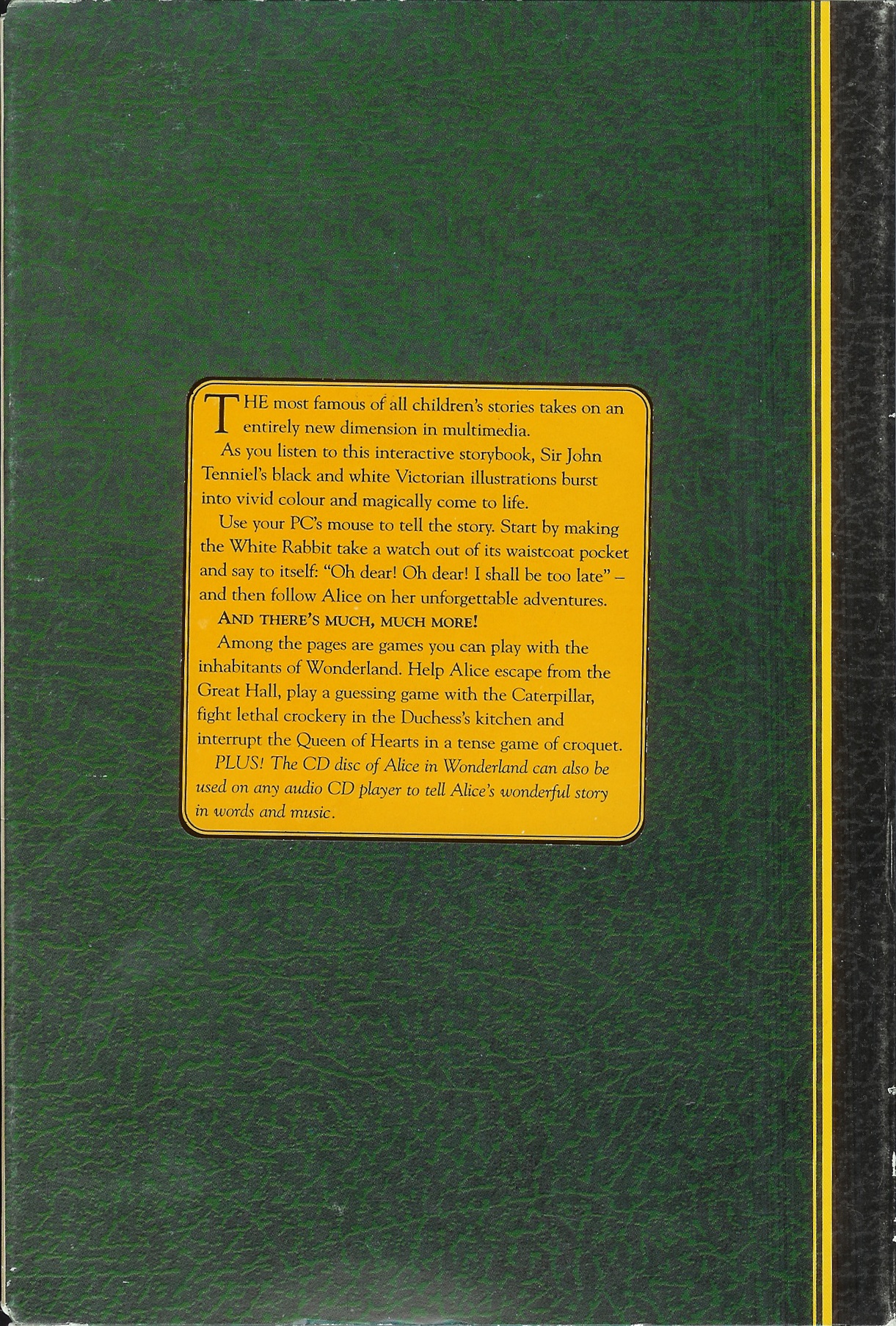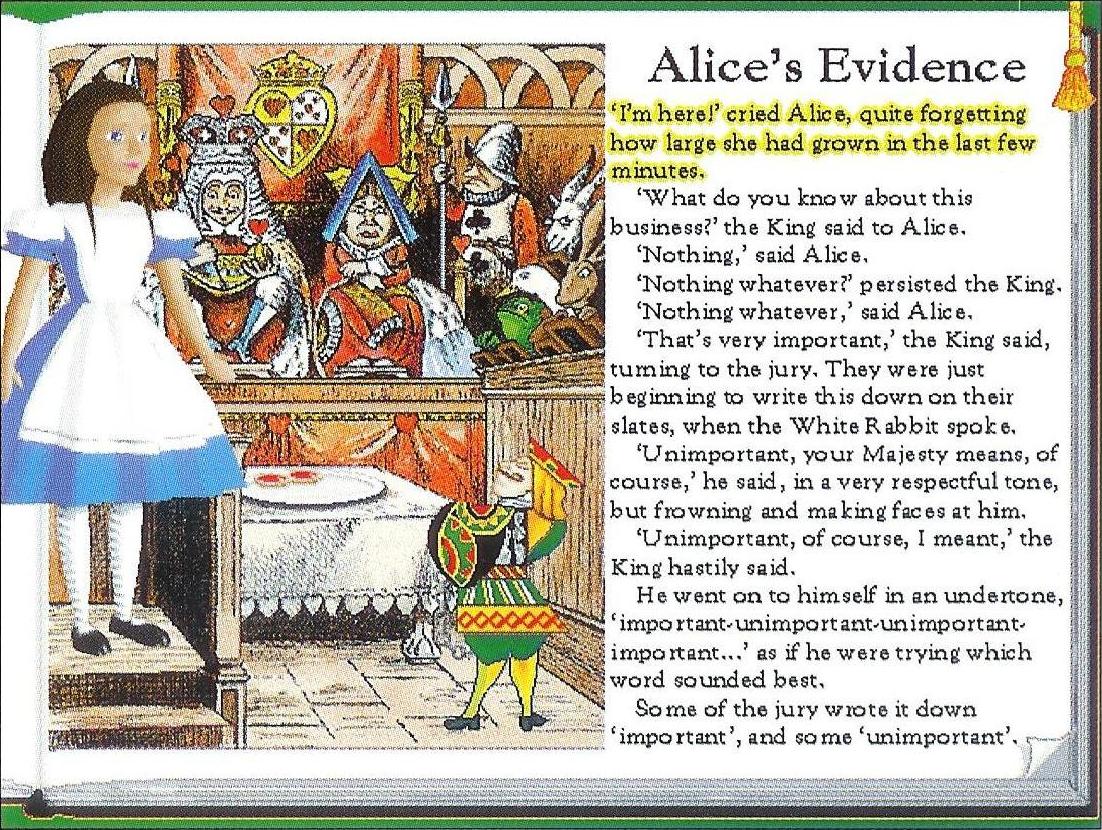 Skills